Akwadum is a small village in
the Eastern Region of Ghana, West Africa.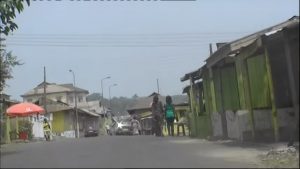 The people of Christ Evangelical Church took it upon themselves to build an orphanage, an old people's home and a school to help the people of Akwadum.
The Akwadum project was founded by Pastor Elizabeth Ossei. Through Pastor Elizabeth Ossei, 2 orphanage homes, a school block, and an old people's home has been constructed.
The school and the orphanage are fully functional and running whereas there are still some work to be done to the old people's home.